Welcome Jessica Brody!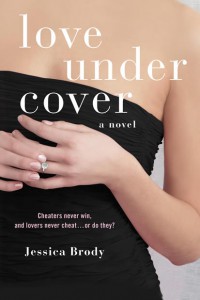 Jessica Brody's back with Love Under Cover, which I know you will love. Her debut novel, The Fidelity Files, a smart, sassy comeuppance to every cheating man out there, has done gangbusters and is in development for a television program, so keep your eyes out for it. The story continues in Love Under Cover:
In her job, she's an expert on men…
In her own relationship, she doesn't have a clue.
Boyfriend behaving badly? Suspect your husband of straying? Jennifer Hunter can supply the ultimate test. She runs a company which specializes in conducting fidelity inspections for those who suspect their loved ones are capable of infidelity.
An expert on men, Jennifer can usually tell if they're single, married or lying… Unfortunately, her new boyfriend, Jamie, is one of the few men that she's never been able to 'read.' Has she finally found the perfect man or is he too good to be true?
A captivating new novel from the bestselling author of The Fidelity Files.
Available November 10, wherever books are sold.
Praise:
Currently in development as a TV series by the executive producer of Crash!
"With a complicated, sympathetic protagonist, worthy stakes and a clever twist on the standard chick lit narrative, Brody will pull readers in from the first page."
– Publisher's Weekly
"Those who enjoyed Brody's debut will be eager to catch up with Jennifer, but newcomers will be intrigued, too…an honest, witty portrayal of modern love."
– Booklist
"With her usual smart, deft, and witty prose, Brody delves deep into the psychology of a woman who tests the fidelity of strangers for a living but struggles with commitment in her own life."
– Joanne Rendell, author of Crossing Washington Square and The Professors' Wives' Club
Thanks for stopping by, Jessica! Tell me a little about your book.
LOVE UNDER COVER is the compelling story of a woman who runs a "fidelity inspection" agency, hired by suspicious spouses to test the faithfulness of their loved ones. Although at work she may be an expert on men, in her own relationship, she doesn't have a clue…
What got you writing in the genre in which you write?
Helen Fielding is the reason I'm writing today. When I read Bridget Jones' Diary back in college, my life changed. It was the first book I'd read for "pleasure" (rather than for a school assignment) in a long time and I'd forgotten how entertaining and fun books could be. I knew right then and there that I wanted to write to entertain people. Just as Helen Fielding had entertained me.
Favorite thing about being a writer?
Pulling your first author copy out of the box.
Least favorite thing about being a writer?
The waiting. It's brutal . You wait to get published. Then you wait for revision notes. Then you wait for comments on the revisions. Then you wait to see your cover. Then you wait for the book to come out. Then you wait for royalty statements. Then you wait to see if your publisher buys your next book option. Then you start all over again.
What is the most interesting thing that's happened to you since becoming a published author?
When my first book, The Fidelity Files, came out in France last year, my French publisher actually flew me out to Paris to promote it! It was a dream come true! I speak French almost fluently so I was able to conduct all my interviews in French, which was both nerve wrecking and exciting at the same time. Paris has always held a special place in my heart. I was a French major in college and I lived in Paris my junior abroad. Plus, I spent a month in Paris in 2005 finishing the novel so it was all very magical and kismet to be back there to see it in French book stores!
What's your favorite type of pie?
Okay, random question! I had to read that twice to make sure my eyes weren't glazing over. I'll have to say anything a la mode.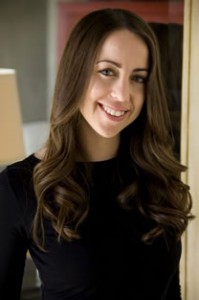 Trailer:
<object width="425″ height="344″><param name="movie" value="http://www.youtube.com/v/4EXyeQxKQB8&color1=0xb1b1b1&color2=0xcfcfcf&hl=en&feature=player_embedded&fs=1"></param><param name="allowFullScreen" value="true"></param><param name="allowScriptAccess" value="always"></param><embed src="http://www.youtube.com/v/4EXyeQxKQB8&color1=0xb1b1b1&color2=0xcfcfcf&hl=en&feature=player_embedded&fs=1" type="application/x-shockwave-flash" allowfullscreen="true" allowScriptAccess="always" width="425″ height="344″></embed></object>
About the Author:
Jessica Brody graduated from Smith College in Massachusetts with degrees in economics and French. In 2005, she left her job at MGM Studios in Los Angeles to become a full-time freelance writer and producer. Jessica currently lives in Los Angeles, where she is working on her next novel. Visit Jessica's website at:www.JessicaBrody.com
– Commercial Fiction -November 2009 – St. Martin's Press
The Karma Club – Young Adult Fiction – April 2010 – Farrar, Straus, Giroux
The Fidelity Files – Commercial Fiction -Available Now! – St. Martin's Press
______________________________________________________________
Book trailers, reviews, excerpts and more at: www.JessicaBrody.com
Categories: News
Tags: