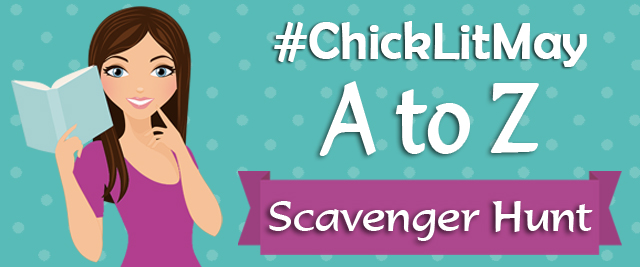 K is for KICKASS…I love a good kickass heroine, and I think you find them a lot in chick lit novels, which is likely why I was drawn to chick lit so many years ago.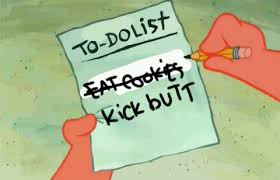 Over the years the genre has evolved considerably: no longer is it the exclusive domain of the lonely-young-woman-in-the-city-with-shite-boyfriend-and-crap-job-and-expensive-shoe-habit-and-trusty-gay-male-best-friend-who-helps-her-get-her-act-together. Instead chick lit offers protagonists of all ages and stripes, and sure, they're flawed–though often they're funny and strong and determined and maybe a little misguided–but that's why we love them, right? 
I'm one of millions who fell in love with the chick lit voice with books like Bridget Jones's Diary. And while Bridget was indeed extremely imperfect, she was also hilarious and honest and charmingly self-deprecating and totally kick-ass because she didn't let those flaws get in her way when she wanted what it was she wanted (and who wouldn't, if the prize was Mark Darcy?).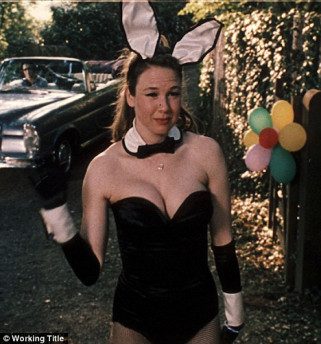 I read a lot of British chick lit books in the early days of the genre, and that funny, smart aleck-y, strong, kick-ass voice totally spoke to me, and it's what drew me into writing my first novel, Sleeping with Ward Cleaver, a coming-of-middle-aged novel about a woman who married Mr. Right only to wake up years later to realize he'd become Mr. Always Right. My heroine in that novel, Claire, had to totally kick some ass (including her own, sort of) as she reconciled herself with where things had gone completely wrong in her world, but she does it, and does so with aplomb. 
Nowadays whatever genre I'm writing in, I migrate to that same type of protagonist in my novels, because I love a little bit damaged women who are not afraid to take names and kick some ass. 
Thanks so much for stopping by! Oh, and before you move onto the next site in the scavenger hunt, don't forget to sign up here for my newsletter and you get a great prize: a digital copy of Something in the Heir, book 1 of my It's Reigning Men series!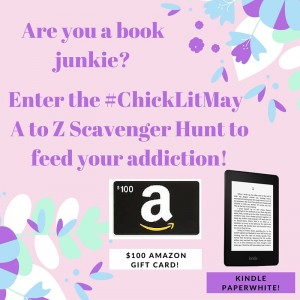 GRAND PRIZE – Want to win a Kindle Paperwhite + a $100 Amazon gift card? Visit each of the 26 stops on the #ChickLitMay A to Z Scavenger Hunt and collect the alphabet word at each stop (A, B, C, D, etc.), then submit the A-Z list of words via e-mail to traciebanister@gmail.com with the subject line "A to Z Scavenger Hunt Entry." Entries will be accepted until Sunday, May 22nd at midnight E.D.T. A winner will be chosen on Monday, May 23rd. Good luck!
The next stop on the Scavenger Hunt (the letter L) is here.
If you'd like to start back at the beginning of the Scavenger Hunt (the letter A), go here. 
Oh and I've got a book coming out May 24! It's It's Getting Hot in Heir, book 7 in my It's Reigning Men series! I hope you'll check it out as it's available for pre-order:
iBooks                  Kindle                     Nook                       Kobo                Google Play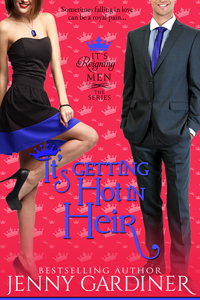 Sometimes falling in love can be a royal pain…
Gabriella Puccini, Contessa of Castiglione Girasole, is tired of having to sacrifice everything for the men in her life. So when she finally realizes that her fiancé would rather be married to his career than to her, she decides to go back to where it all began to figure out why she keeps settling for the wrong men, only to encounter her childhood crush, who couldn't be more wrong for her…
Edouardo Squires-Thornton has been decidedly down on his luck. Unceremoniously sidestepped for the family inheritance upon his beloved father's death, Edouardo has spent months adrift, feeling lost and confused, barely mustering the energy to do much but watch bad reality TV in his boxers. But when he's tricked into an unexpected meeting with childhood sweetheart Gabriella, will Edouardo decide it's time to pull on his big boy pants and figure out his life?