Out Now
Hard to Get By
Hard to Get Series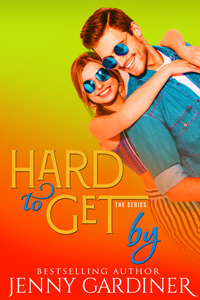 Hard up…
Sunshine Ferguson had finally gotten her Zen on. After years of being an uptight staffer for a hotheaded senator, she'd been forced to switch careers, changed her name to something more cheerful and less evocative of the implosion from her last job, and became a yoga instructor. It was the furthest thing, career-wise, from what she'd been doing. She really needed to nourish her soul upon being fired when she got caught accidentally making out in a dark bar with a staffer of the candidate trying to take the senator's job. The loud-mouthed press secretary proved once again that men were never to be trusted, though at least his blabbering their secret finally forced her out of the job that had been toxic for a long time. Life was finally good for Sunny. She was calm. She was imperturbable.
Until the very man who blew up her career—and ultimately absconded with her job—shows up in her class, seeking to find his own nirvana.
Out Now
Hard to Get Over
Hard to Get Series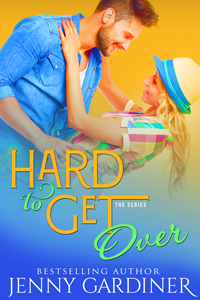 Go hard or go home…
After losing her beloved neighbor Violet, Daphne Sweeney realizes her dream when Violet leaves her part ownership of the duplex she shared with her aged friend. Finally, after years of trying to scrape together the money for her own place, Daphne can stay put, establish some real roots, in her humble little home from Violet.
Until she realizes Violet left the remaining ownership of the house to a very distant relative, Brady McGovern, who just so happens to be Daphne's college boyfriend who fled town the day after graduation, never to be heard from again.
And Brady has touched down in town just long enough to unload the property and get back on the road again, just like the good old days.