Welcome Guest Author Carleen Brice
I met Carleen Brice at the Virginia Festival of the Book two years ago and since then I've been a huge fan of hers. She's a fabulous writer and a really fun woman and I'm so thrilled to have her visiting my blog.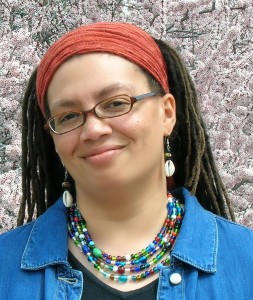 Carleen's debut award-winning novel, Orange Mint and Honey, was an Essence "Recommended Read" and a Target "Breakout Book" and has been optioned by Lifetime Movie Network.
Her newest novel, Children of the Waters (One World/Ballantine) a book about race, love and family, just came out in June to equally high acclaim, with Booklist calling it "a compelling read, difficult to put down."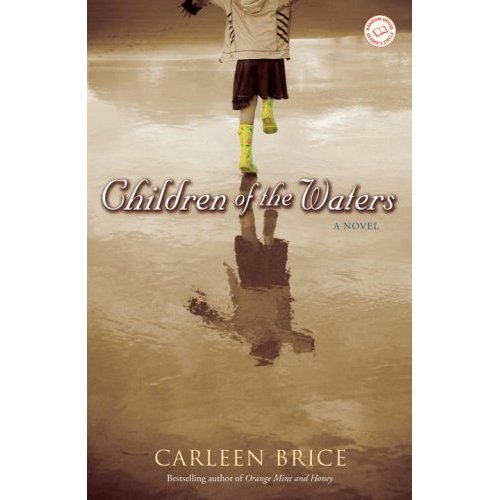 Please welcome Carleen Brice!
JG: Tell me a little about your book.
CB: It's a story about race, love, family & identity. As someone else put it, "issues fiction." Two women, 1 black and 1 white, discover they are related and the story deals with how that impacts both their lives.
JG: What got you writing in the genre in which you write?
CB: I suppose I write what I like to read: things that fall on the cusp between literary and commercial women's fiction.
JG: Favorite thing about being a writer?
CB: The pleasure that happens when the writing is really clicking and connections that you didn't know were even there are being made.
JG: Least favorite thing about being a writer?
CB: Sometimes, being on deadline is a drag. Sometimes, having to promote is a drag. But usually, I really enjoy it.
JG: What is the most interesting thing that's happened to you since becoming a published author?
CB: The thing that seems to most interest other people is that Lifetime Movie Network optioned the rights to my first novel ORANGE MINT AND HONEY. The most interesting thing to me has been hearing from readers. It amazes me that people take the time to write authors!
JG: What's your favorite type of pie?
CB: I'm more of a cake girl, but I recently had a piece of Dutch apple pie that was to die for!
Carleen is at work on her third novel, Calling Every Good Wish Home, and maintains the blog "White Readers Meet Black Authors" and The Pajama Gardener.
She is at work on her third novel, Calling Every Good Wish Home, and she maintains the blogs "White Readers Meet Black Authors" www.welcomewhitefolks.blogspot.com and "The Pajama Gardener" www.pajamagardener.blogspot.com.
Categories: News
Tags: