The Lovely Melissa Senate Stops By...
It seems as if I've known Melissa Senate for years—we've been on a few of the same online writing groups since we were young and innocent writers…As if we ever were! I'm excited to have her visit today to talk about her newest novel, The Secret of Joy (don't you love the cover).
Welcome, Melissa! Tell me a little about your book.
A: 28-year-old New Yorker Rebecca Strand is shocked when her dying father confesses a devastating secret: he had affair when Rebecca was a toddler—and a baby he turned his back on at birth. Now, his wish is that the daughter he abandoned, Joy Joyhawk, read the unsent letters he wrote to her every year on her birthday. Determined to fulfill her father's wish, Rebecca drives to a small town in Maine—against the advice of her lawyer boyfriend who's sure Joy will be a "disappointing, trashy opportunist" and demand half her father's fortune. But when hopeful Rebecca knocks on her half-sister's door, Joy—a separated mother who conducts weekend singles tours out of her orange mini-bus—wants nothing to do with Rebecca or the letters her father wrote to her. Determined to forge some kind of relationship with Joy, Rebecca sticks around, finding unexpected support from Joy's best clients—the Divorced Ladies Club of Wiscasset—and a sexy carpenter named Theo . . . .
What got you writing in the genre in which you write
A: My voice, and the book inside me for years, was very much chick lit. The timing on the market opening up for it and my sitting down to write my first novel, See Jane Date, was just pure happy luck. As my life—and my writing—has changed, so has the market. I'd say The Secret of Joy is a happy hybrid of chick lit and women's fiction.
Favorite thing about being a writer?
A: Figuring out how I feel about something via a fictional character. I was inspired to write The Secret of Joy because I didn't know how I felt about an email I received out of the blue: I think you might be my half sister. I was. Am. I fictionalized the scenario and sent my characters off to help me answer my burning questions. Love that about writing fiction. You can really explore how you feel from the safety of someone else's life. Well, fictional life.
Least favorite thing about being a writer?
A: When the words won't come!
What is the most interesting thing that's happened to you since becoming a published author?
A: Since my debut in 2001, I've: been taped for Oprah (but ended up on the cutting room floor), had my debut made into TV movie, gotten married, had baby, gotten divorced and a few more interesting things, but maybe the most unexpected is that there's a question about me in the 20th Anniversary Edition of Trivial Pursuit: Which 2001 Melissa Senate title attempts to lure young female readers to romance by hearkening back to Dick and Jane. Answer: See Jane Date. That was unexpected!
What's your favorite type of pie?
A: Pumpkin pie and the season for it is here!! It's always pumpkin pie season for me, but the best bakeries and restaurants will have it for the next few weeks. Yum.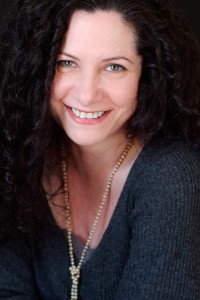 Categories: News
Tags: