Happy Dog Days!
How did August get here so fast? And what's with insulting dogs by suggesting the hot, uncomfortable waning days of summer have something to do with them? Though truthfully, July was much worse around here—I guess it was good I had book deadlines because I barely moved from the sofa and the comfort of air conditioning, desperate to avoid the near 100° temperatures and oppressive humidity. Today it's raining and 78° and I'm not complaining!
I have been crazy busy writing this summer. I don't know what I was thinking when I asked my editor if she had time for one more book from me this year. That was when I thought I had time to write it—turns out that was slightly delusional on my part. But…with a bit of luck, I'll finish another book today and will get past that deadline hump for a little while.
(here's what I was working on! It's a new series! The Royal Romeos, and book one is Red Hot Romeo):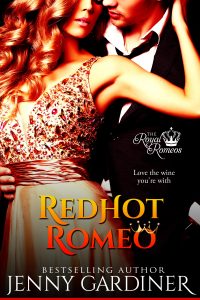 So what do I do when I'm crunching on deadlines? Well…I procrastinate, of course! Facebook is the curse of my existence. As a "pantser"—a writer who writes by the seat of her pants—I do not approach my books with organized outlines and spreadsheets and huge wipeboards covered with diagrams. Alas, it's me, my (occasionally stagnant) imagination, and my laptop. And sometimes when I set my fingers to that keyboard, well, all I hear are crickets. Which then leads me to Facebook, where I'll go while away five minutes here, ten minutes there, to stimulate my temporarily constipated imagination. Translation: where I waste time, to my great chagrin. It's where I find amusing things like this (link: http://bit.ly/2azNjWj)
Or this: (http://bit.ly/2b83MDv)
To add to it, my adventuresome son took the summer off after grad school and before the real job to wander off-the-grid in South America, including several weeks along the Amazon River. Incommunicado offspring in strange lands can leave an imaginative mom a little anxiety-ridden, so on those occasions when we would get a notification from his Spot GPS locator, telling us his exact location in the remote wilds of Brazil, I would slightly fixate on wondering what it's like there. And with the GPS link, I can zoom in on the satellite view to the point that I can see treetops in the Amazon jungle as if they are broccoli! And the squiggly tributaries to the Amazon River that look like tapeworms working their way through a body. I'm a bit obsessed. Here's a cool link to one (http://bit.ly/2aUzcgZ) : click on "satellite" on the top left box in the map, then zoom in with the + symbol on the bottom right, you can get close enough to see the shadows cast by the clouds on the river. Technology can be amazing.
So another distraction when I'm writing is research. I can go down a serious research rabbit hole and not surface for hours. It's why I can't "do" Pinterest—if I start on that place I'll never be found again. A funny downside to researching things like crown jewels, elite ski resorts, fancy sports cars or designer ball gowns, is that the internet thinks I'm actually in the market for a $500,000 Lamborghini, and so ads for that, along with ones for $50,000 ruby rings and the like appear everywhere in my internet trail. One look at the ads that show up everywhere I go online and you would wonder seriously about my deluded world. I can only imagine the ads that will start showing up today, as I spent an hour last night learning how to trap venomous snakes and researching the correct tools to use. I expect targeted promos for my very own snake tongs—and not the "cheap Asian imitations," according to one vendor ;-). Perhaps I should get on Pinterest and show you all the amazing things and places that actually exist for those who can afford such luxuries…
So whatcha reading? I have a recommendation for you but it's kind of an odd one for me, as I tend toward escapist reading. But I heard this author named Sarah Hepola on NPR recently discussing her memoir, Blackout: Remembering the Things I Drank to Forget, and she was quite amusing, and I then realized it was an editor I'd almost worked with last year, so I was curious enough to buy her book. It's actually quite funny, and trust me, the only way I'd want to read about alcoholism is if it made me laugh. Great read and exceptionally gifted writer. (http://amzn.to/2aVBZ7V). Meanwhile, I'm vacation-bound soon and need beach read suggestions so send them on!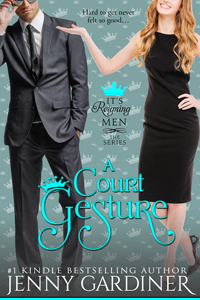 Today I'm releasing A COURT GESTURE, book 8 from the It's Reigning Men series—hope you can check it out! There's a sample chapter or two from Red Hot Romeo, book one in a new series I've just started, a spinoff from IRM called The Royal Romeos, set in Tuscany, which is my happy place!
In the meantime, I'm taking part in The Strong Women Giveaway with 150 authors, which goes to the end of August—there are weekly prizes and two lucky readers will win $1000! Go here for details: www.bit.ly/StrongReaders
And check out my Goodreads giveaway contest for readers in the US/Great Britain/Canada for a paperback copy of Something in the Heir (http://bit.ly/2b87nl3)
So I'm going to see my daughter in Australia, mate, and I cannot wait! I wanted to share some pictures, plus a super cool video her sailor boyfriend posted on Facebook from one of his fellow sailors. You might remember I have a thing for whales and all…check this out! (http://bit.ly/2beoUas). And this is near where my daughter lives—sort of like someone in Philly would road trip to the Jersey Shore for the weekend, well when she has a chance to get on a boat for a couple of hours getaway, this is where she goes—pretty spectacular, isn't it?! (add pictures here)
Last thing: I've been dreadfully sedentary this year with many book deadlines—a perfect excuse for me to not budge my butt, and I'm pathetically out of shape. I want to get back to taking better care of myself and I'm much better when I have peeps who are doing it with me. Anyone interested in joining me in trying to get in shape? If so message me and maybe we'll start a Facebook group or post about it on my Facebook author page to motivate each other!
Thanks so much for reading my books, and also I'm so grateful if you get a chance to post reviews on Amazon and other book sites. Looking forward to some great beach read suggestions from you! Have a great rest of the summer!
Categories: News
Tags: