Welcome the Lovely Joanne Rendell
I've been friends with author
Joanne Rendell
for a couple of years now–we cut our teeth in this business at about the same time, and she's been a very supportive friend and lots of fun as well. I'm excited to tell you about Joanne's latest novel,
Crossing Washington Square
, just released a week or so ago. Joanne has led an interesting life. She was born and raised in the UK. After completing her PhD in English Literature, she moved to the States to be with her husband, a professor at NYU. She now lives in faculty housing in New York City with her family, and has used her familiarity with university life to inform her fiction. Please help me welcome Joanne!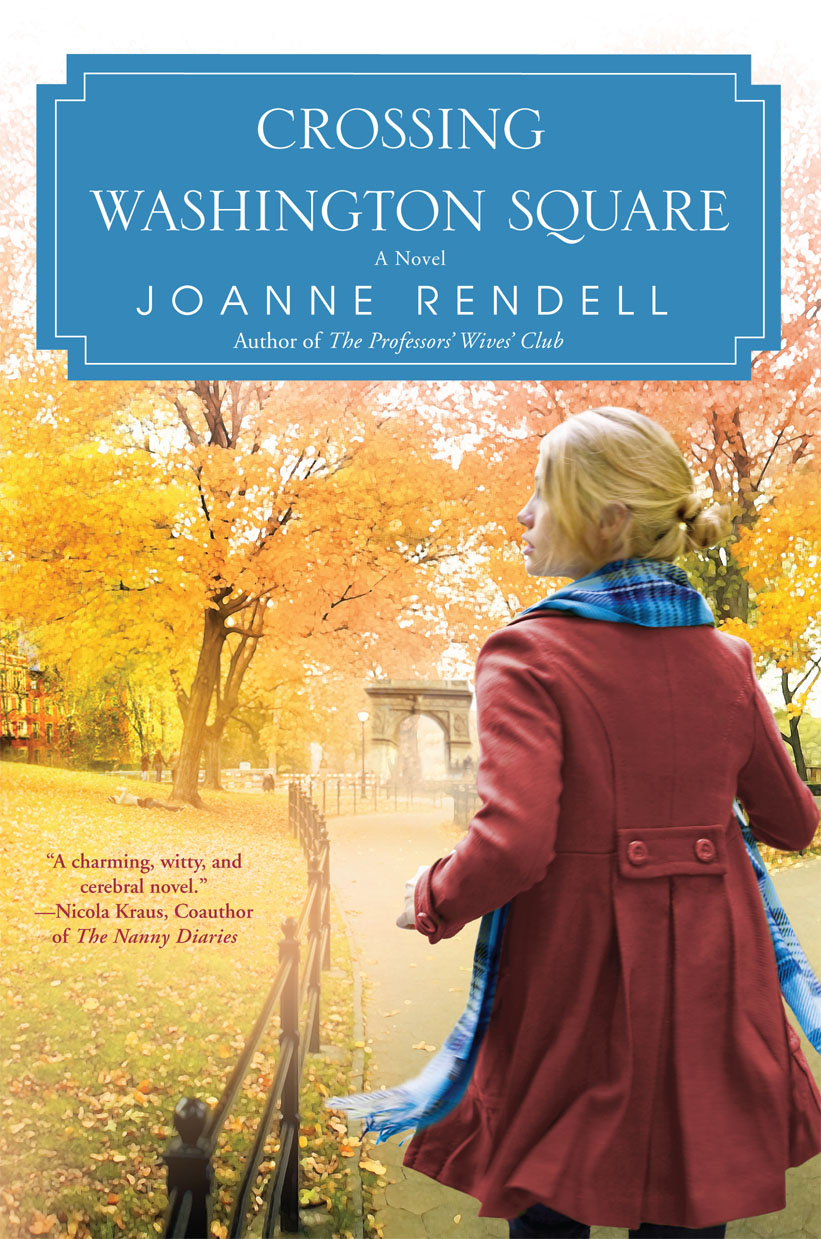 JG: Tell me a little about your book.
JR: Crossing Washington Square is a story of two very different women and their very different love of books. Rachel Grey and Diana Monroe are both literature professors in the old boys club ofManhattan University. While this should create a kinship between them, they are very much at odds. Rachel is young, emotional, and impulsive. She wrote a book about women's book groups which got her a slot on Oprah and she uses "chick lit" in her classes. Diana is aloof, icy, and controlled. She's also a scholar of Sylvia Plath who thinks "beach" fiction is an easy ride for students. But as is often the case, it's a man that truly divides the two women. Smooth-talking Carson McEvoy, a visiting Harvard professor, has his sights on both Rachel and Diana and gets sparks truly flying!
JG: What got you writing in the genre in which you write.
JR: I write popular women's fiction because that's what I love to read (Bridget Jones' Diary is one of my all time favorite books). In fact, I'm ardent supporter of the genre and, like Professor Rachel Grey in my new novel, I think that it should be taken seriously by academics. I finished a PhD in English Literature a few years back and therefore I saw first hand how snobbish professors could be about popular fiction – especially popular fiction written by and for women. These snobberies and the debates about what is supposedly "worthy" of study are central to Crossing Washington Square. It was so much fun to bring them alive in fiction!
JG: Favorite thing about being a writer?
JR: Getting to know Jenny Gardiner!
JG: Awww, you  make me blush! Least favorite thing about being a writer?
JR: Spending too much time sitting on my backside.
JG: What is the most interesting thing that's happened to you since becoming a published author?
JR: My first novel was The Professors' Wives' Club. A couple of months after its release, a woman contacted me and said she'd read and enjoyed the book. She told me she was a professor's wife and after a few emails, she revealed that she was the wife of a very distinguished professor whose work I'd read, who I'd seen giving keynotes talks at conferences, and whose work greatly influenced the writing of Crossing Washington Square. It was so exciting to know the wives of influential professors (professors I really dig!) read my book.
JG: What's your favorite type of pie?
JR: Shepherd's pie. I'm a British girl, what can I say?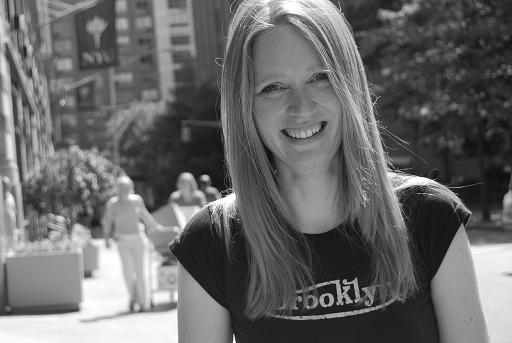 What reviewers saying about Crossing Washington Square:
"Rendell's second novel is thoughtful and open, with plenty of interesting academic debate for truly bookish readers." Booklist
"For every reader who has ever wondered why nineteenth century novels about women are called 'the canon', but contemporary novels about women are called 'chick-lit' comes a charming, witty and cerebral novel about Rachel Grey, an Austen-worth heroine fighting for love and respect in the academic shark tank." Nicola Kraus, New York Times bestselling coauthor of The Nanny Diaries
"Joanne Rendell has done it again! Crossing Washington Square is a book that will stay with you long after you turn that final page. Curl up on a park bench somewhere, watch the leaves fall, and spend some much beloved time with Rachel and Diana." Jessica Brody, bestselling author of The Fidelity Files and Love Under Cover
Don't forget to check out Joanne's first novel, The Professors' Wives Club
"Alternately amusing and serious, with a little literary mystery thrown in for good measure, Rendell's smart and pleasing tale of friendship and self-actualization has broad appeal." Booklist
"[A] fun read about a wonderful group of friends." Kate Jacobs, NYT's bestselling author of The Friday Night Knitting Club
"charming…a delight." Christina Baker Kline, author of The Way Life Should Be
Categories: The Professors' Wives Club
Tags: