Coming Soon
Falling for Mr. Wrong
Book 1, The Falling for Mr. Wrong Series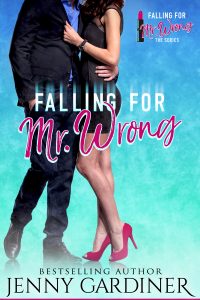 If lusting after him is wrong, she doesn't want to be right…
Harper Landry sometimes feels like she's turned into a professional dater. Which might not be such a bad job if it didn't involve having to spend so much time with a succession of truly undesirable men who were obviously still single for good reason. So she's elated when she ends up on a blind date with the charming and handsome Danny Greevy, a man who seems too good to be true. But Harper's starting to think that too good to be true might be downright perfect for her. Particularly when the man who launched her man-drought shows up unexpectedly to throw a wrench in her life yet again.
Noah Gunderson is back in town after traveling the world for the past several years. Forced to return home after promising his mother on her deathbed to save the beloved inn that she'd nearly run into the ground, he's planning to get far away from Verity Beach just as soon as he's got the inn back in the black. And he's determined not to let the distraction of Harper Landry, the one that got away, keep him here a moment longer.
Out Now
Big O Romeo
Book 7, The Royal Romeos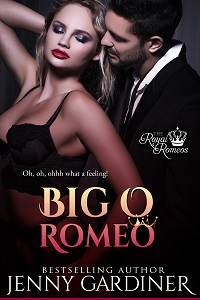 Oh, oh, ohhh, what a feeling!
Allie Ledbetter is outstanding in her field. Well, sort of. After all, she stands in a lot of fields as she releases her peregrine falcon to help fend off huge flocks of starlings from decimating grape yields at vineyards that hire her. And she and her falcon just landed a dream job: working at a vineyard in Tuscany keeping birds from having a feast with the grapes.
Francesco Romeo is sick to death of things that eat his crop. As the brother tasked with eradicating these pesky marauders at the top producer of premier wines in the Chianti region of Tuscany, Francesco is enraged when he learns the vineyard next door has hired a falconer to scare away swarming flocks of starlings, and now the birds are instead happily feasting on the Romeo family's predator-free grapes, and Francesco has to go toe-to-toe with the feisty falconer, who just happens to be a woman he's already gone mouth-to-mouth with.