Now Available
Shame of Thrones
Book 5, It's Reigning Men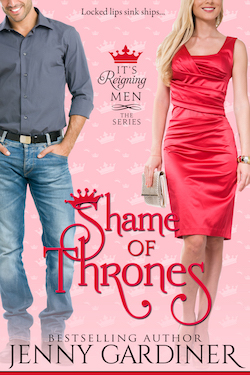 Locked Lips Sink Ships…
Lady Clementine needs a getaway. Badly. The best way to get her mind off of the unexpected loss of her beloved father is to usher her best friend Pippa away to a surprise Caribbean rendezvous with Prince Christopher. It's an added bonus that she stumbles upon her own tropical fling with boat captain Sebastian, Topher's cousin.
Sebastian Chevalier walked away from Monaforte long ago. Weary of dealing with the fallout from his parents' on again/off again union, he sought solace in the water and never looked back. And he isn't about to allow even the irresistible charm of Clementine to get in the way of his carefree existence, and readily gives her the old heave-ho.
Coming Soon
Throne for a Loop
Book 6, It's Reigning Men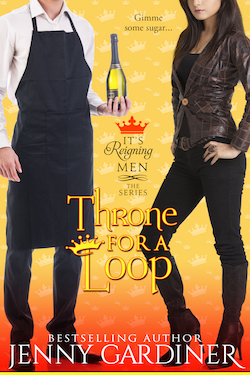 Gimme Some Sugar…
Sawyer Patterson has never been one to care much about first impressions, except when it comes to royalty, because snagging a palace endorsement could make or break his fledgling catering business in Monaforte—the European principality where he's settled following culinary school and an apprenticeship at a renowned French patisserie.
Despite his anti-royalist upbringing, when he's hired for a birthday party for Princess Isabella, he doubles down to ensure the birthday cake he makes for her will leave a lasting impression…