Flames of Desire Blog Hop

If any holiday was created for romance readers and authors, it's Valentine's Day. Some might argue the candy companies and greeting card distributors have commercialized February 14th, but I think creating a special holiday that's all about love is a good way to remind us what matters most in life.
Love isn't always easy, both in real life and in fiction. After all, who wants to read about two people who meet, fall instantly in love and live happily ever after? That would be a five page book with a bunch of one-star reviews, I'm sure! Romance readers want passion, adventure, conflict, and seemingly insurmountable obstacles that can only be overcome by true love. Each author has a different way of telling these stories, and for me, it's all about putting average heroes and heroines in unpredictable situations. My readers can count on humor, heartwarming emotion, sizzling chemistry and a well-deserved happy ending.
My latest series, Falling for Mr. Wrong, showcases all of these elements. Here's an excerpt from Falling for Mr. Maybe, book 2 in the series.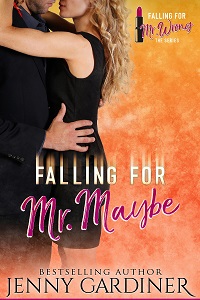 Spencer Willoughby wasn't sure exactly what hit him, figuratively speaking. He knew for sure what had quite literally hit his board and his car—a beat-up, piece-of-shit vehicle driven by a whacked-out woman who somehow managed to make him feel bad that she'd trashed his Petie. Petie was his term of endearment for the cherished surfboard he'd crafted lovingly from his own two hands, the board he'd ridden twice daily for the past three years.
For a second, he tucked away his outrage to try to digest what had transpired. Sheesh, that was the weirdest thing he'd experienced in a long while. Crazy lady surfboard killer cries and makes him feel bad.
What the ever-loving hell?
He kept looking at Petie, his hands caressing the smooth edges, his eyes not wanting to make contact with the harshly fractured scene of the crime that only drove home the board's premature demise.
He wanted to cry. His plans for the afternoon had been so simple: all he'd wanted to do was take in a few nice waves at sunset on a glorious Indian summer day, have a couple of beers, and call it a night. But now, shit, now not only could he not surf today, he couldn't surf on the very board it had taken him months to make. That sucked massively.
There was one good piece of news: he was nearly finished with one he'd started working on a while ago, although it was originally intended as a gift for his kid brother Nate for Christmas. He knew, deep down, it would be dickish of him to keep it for himself. But then again, it's not like his brother would use it in late December. Oh, hell, who was he kidding? Even Spencer would use it in late December. That's why God invented wet suits, right?
His mind kept going back to the crazy lady who was bawling in front of him only minutes ago. How weird was that? He was the one with the dead board yet there he was left comforting her as if in her hour of need. He scratched his head, wondering how that turn of events came about.
Also, he wondered why he kept thinking about those aquamarine eyes of hers. When they'd filled with tears, they reminded him of tropical tide pools, and something about them pulled him in, despite his anger. Or maybe it was that smoking rack she was sporting. She wasn't a small girl by any stretch, and her luscious breasts complemented her size quite well—the two perfectly sized globes tucked into that hot pink tank looked so right. Here he was pissed at that strange woman yet all he could think about was how much he'd love to get his hands on those things.
At least his priorities were straight.
Want to win a copy of Falling for Mr. Maybe? Leave a comment with what you enjoy most about reading romance! Then check out the rest of the Falling for Mr. Wrong series HERE.
I'd love to connect with you so look me up on Facebook, Twitter, Bookbub, Amazon or Goodreads. You can also subscribe to my newsletter for news and updates. And if you're new to my books, be sure to download these freebies:  Something in the Heir and Red Hot Romeo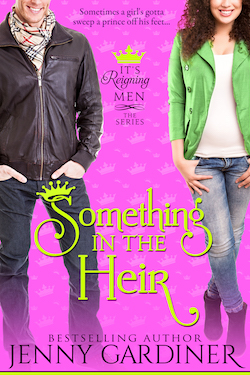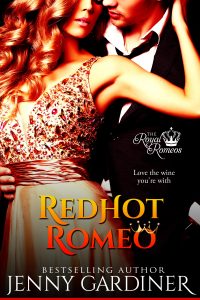 Keep hopping for more chances to win. Just follow the link below.
http://safariheatbooktoursandauthorservices.blogspot.com
Have a wonderful Valentine's Day!
**GIVEAWAY CLOSED. CONGRATULATIONS TO ANITA H.**
Categories: News
Tags: